so happy to be home.
sometimes it's like christmas morning, checking the mail after being away.
god is so good to provide strength to my heart through the thoughtfulness of these friends!
grateful for psalms, my favorite book in the bible.
i'm working on a little project for them, and they are way to sweet to me!
we don't have a yard, but our sweet little downtown has plenty of beauty and color to take in!
and i don't need to care for a thing :) which is good. because i seem to kill plants left in my care.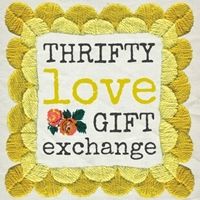 if you participated in the gift exchange, get your posts ready!
we'll be linking up and sharing our fun goodies on monday!
and another reminder: if you haven't signed up for this yet, get 'er done.
happy friday!