my mind is often filled with thoughts of my past and hopes for my future.
lately i find myself pondering some part of my childhood almost daily.
sometimes the memories are very painful, sometimes very
sweet
and special.
it's always a joy remembering the seemingly unimportant, fun times though.
when i was a little girl, i spent many early mornings on a school bus. 
from kindergarten to third grade i found my learning at a small private school in a tiny mississippi town.
the bus picked me up from my house sometimes, but most often from "the square" downtown. the school was only about twenty minutes away, but the ride was much longer with its many stops down country side roads. i spent much of my bumpy ride talking loudly with my little friends. i talked loudly, because who wouldn't want to hear what i had to say? really because the rickety windows made quite a racket with every pot hole our bus rolled over.
i think pot holes are mississippi's state bird. or something.
i had nearly the same classmates every year, mostly girls, four boys. i still remember everyone.
their names, hairstyles, what toys and books they loved, who they "liked".
we mostly all got along. except when we didn't.
we had pretty elaborate school parties. i think because most of the moms were very involved,
and they must've really loved parties. maybe that's why i love party planning so much?
i think valentine's day may have been my favorite school party day. each year i remember loving coming up with my mailbox design. pretty sure i even thought about it other times of the year. they weren't that amazing, but it was just fun to create them. and dream about all the awesome goodies that would fill them!
the candy was my favorite. even our school cafeteria celebrated.
around valentine's day, they offered little boxes of conversation hearts for a quarter.
now, i almost never had money for lunch or candy.
my parents always packed a delicious homemade lunch for me. and i always appreciated it. HA.
i often traded it. my silly friends always wanted my stupid lunch. suckers!!
now, i clearly see that i was the sucker, trading my homemade cookies for
twinkies and cafeteria chicken nuggets. blech.
my dad did try to make sure i had a quarter to buy milk. i almost always chose chocolate milk.
unless i secretly chose candy instead. our cafeteria sold airheads for a quarter, too.
in february, i always said no to milk and heck yes to candy.
those little boxes of chalky, necco sweethearts were too much to resist.
their fun flavors and cute size were enough, but the words. oh, the words! "ur cute" "kiss me"...
i think they even said "pen pal"...now they say "text me" and "ur hot"...
talk about conversation hearts. we elementary school kids went crazy with those words.
i remember lots of laughing and a little bit of blushing.
it's such a sweet thing, to be reminded of my little self days. simply by tearing open a little box of hearts.
honestly, i'm not wild about the taste of this candy anymore, but i love it. and will always buy it when i can.
i never want to forget being a sweet-toothed, school party-loving, loud-talking little girl .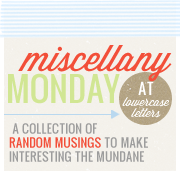 .