it's a new year! twenty twelve is upon us!
i think it's especially fun to say "twenty twelve", don't you?
i trust your christmas and new year celebrations were a joy.
ours were. even though i was sick.
double ear and sinus infection of death.
my sister said, "i thought only babies got double ear infections?"
well, believe me, i was acting full on baby. whiny, helpless mess. praise jesus it's over.
the sad thing is, i didn't really pull out the camera. the happy thing is, we smiled and laughed a lot.

christmas morning was magical. elijah was an adorable bundle of excitement.
he loves paper and ripping it. he was in heaven with several sweet gifts to open!
patrick was off work for days, which not only blessed our holiday even more,
but really helped the old sick mama;)
two days after christmas, a certain busy boy turned three!!
his little party was postponed due to my near deathness.
later today though, three little friend fellas will join us for cupcakes
and such to celebrate our little elijah grey's birthday!
my sister
and her sweet little family joined us new year's eve.
they were away for christmas, so we celebrated christmas again with them.
delicious snacks and drinks, delightful conversation and laughs made it a cozy holiday night.
what a blessing that they live so close!
also, we have snow. finally. our christmas was a warm forty degrees.
super weird for this usual frozen tundra we call home.
from now until spring, i will live in my big, comfy boots.
since it's a brand new year and all, i thought i'd freshen up my bloggy home.
a happy new button included: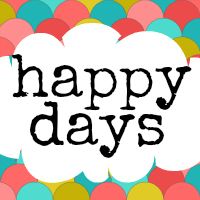 annnd, i am now offering advertising! read all about it here. january is free. holla.
happy new year to you, dear ones!
i'm eager to learn and grow, how about you?
Yours, O LORD, is the greatness
and the power and the glory
and the victory and the majesty,
for all that is in the heavens
and in the earth is yours.
Yours is the kingdom, O LORD,
and you are exalted as head above all.