o holy night is one of my favorite christmas songs.
there are so many versions, i usually enjoy any i hear.
i am liking the celine dion one today:)
the one version i love most is not recorded. except for in my mind.
as a little girl i heard him sing for the first time.
he was a man in our church, a father to my friend. our neighbor.
he was a man's man, rugged hunter type, but so kind and funny, too.
every year at christmas, dave would take his place behind the pulpit in that old mississippi church.
silence. and then the music would begin. and he would sing o holy night.
he would sing it with power and emotion. sincerity covered each note. it was real.
those lyrics combined with dave's voice melted me right there in the church pew.
each year i looked forward to hearing him belt out that christmas song with his unique and gorgeous voice!
i've grown up, moved to new towns, new states, far away from dave and his singing.
it plays clearly in my mind every year. and even the memory weakens my knees and softens my heart.
i weep. grateful for that sweet memory, but even more thankful for the song and its meaning.
o, night divine!
O holy night! The stars are brightly shining,
It is the night of the dear Saviour's birth.
Long lay the world in sin and error pining.
Till He appeared and the Spirit felt its worth.
A thrill of hope the weary world rejoices,
For yonder breaks a new and glorious morn.
Fall on your knees! Oh, hear the angel voices!
O night divine, the night when Christ was born;
O night, O holy night, O night divine!
O night, O holy night, O night divine!

Led by the light of faith serenely beaming,
With glowing hearts by His cradle we stand.
O'er the world a star is sweetly gleaming,
Now come the wisemen from out of the Orient land.
The King of kings lay thus lowly manger;
In all our trials born to be our friends.
He knows our need, our weakness is no stranger,
Behold your King! Before him lowly bend!
Behold your King! Before him lowly bend!

Truly He taught us to love one another,
His law is love and His gospel is peace.
Chains he shall break, for the slave is our brother.
And in his name all oppression shall cease.
Sweet hymns of joy in grateful chorus raise we,
With all our hearts we praise His holy name.
Christ is the Lord! Then ever, ever praise we,
His power and glory ever more proclaim!
His power and glory ever more proclaim!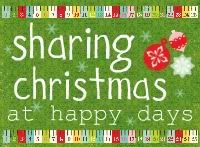 do you love this song like i do? what's your favorite rendition?